Used Car Dealer near Gautier MS


---
Here's something you already know: Gautier, MS, is a great place to live. Here's something else that you already know: A vehicle is pretty handy for navigating your Gautier life.
To help our neighbors live to their fullest, Galleria BMW is proud to act as a used car dealer near Gautier, MS. We are excited to share more information about our dealership and our used vehicles, so keep reading to learn more!
---
Loving Life in Gautier MS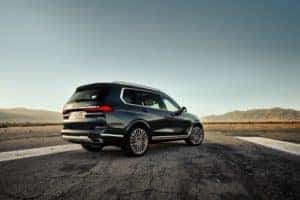 Our dealership is proud to serve Gautier, Mississippi, and their neighbors. This is a great community to be part of, from the caring team at the Mississippi Sandhill Crane National Wildlife Refuge to the brilliant cooks behind a seafood po'boy at Bozo's.
When you add a used car to your life, you'll get to combine the natural beauty of the Gautier area with the manmade beauty of a quality vehicle. Embrace both with a drive to a beach day along the Gulf Coast, your vehicle full of umbrellas and towels for the white sands of Gulf Islands National Seashore.
---
Our Used Vehicles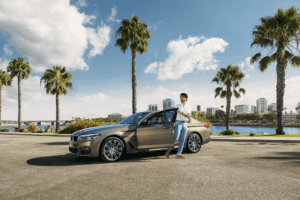 Step into our dealership, and you're like a guest in our home. Let us know how to make you most comfortable during your stay, and we'll be happy to oblige. While you're here, we'll give you the tour of the fine vehicles that we offer.
These are just a few of the used cars our dealership might present to you:
A Sport Activity Vehicle such as the compact BMW X1 or the rugged BMW X2. These vehicles are ready for anything, anywhere.
A sedan, like the classic BMW 3 Series or the uber-luxurious BMW 5 Series. Chic exteriors and powerful engineering—these BMW cars have it all.
A hatchback, the BMW 4 Series Grand Coupe, for example. These sleek machines are a thrill to drive and beautiful to see.
---
Financing Used Cars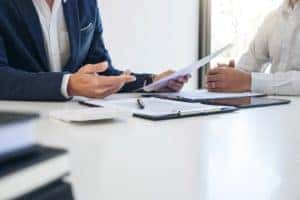 When it comes to making the financial decisions that lead to car ownership, we're here to help. No matter if you're just starting out or you've gone through this process more than a couple times, our finance team is ready with the support you need.
Visitors to our finance center are invited to sit down and chat with an automotive financing expert. We can suggest specials, relevant programs, and various financing options. An informed decision is easier to make with a strong ally, and that's what our team wants to be. Once you know what you need, we'll assist in securing you a competitive rate that suits your lifestyle.
---
Head to Your Used Car Dealer near Gautier MS
Once you've found a used car dealer near Gautier, MS, you'll want the full car-buying process to continue in a straightforward and efficient manner. Here at Galleria BMW, we're committed to providing all that and more. We will diligently offer whatever you need to make your experience great.
From our knowledgeable team members to our excellent vehicle selection, we strive to provide our very best every day. Contact us now to set up a test drive around Gautier, MS!