Top Workout Classes near D'lberville MS

If you're searching the web to find the top workout classes near D'lberville, MS, we've got you covered. The two gyms discussed on this list, The Yoga Barre and Brantley Ellison Fitness, have renowned reputations thanks to their continued work with local exercisers. Part of the appeal of each gym is their ability to tailor a workout to help you accomplish your own unique goals.
So whether you want to trim some fat, add some muscle onto your frame, or just get the heart pumping while having a little fun, these gyms are worth a visit!
Brantley Ellison Fitness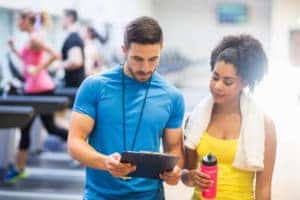 Brantley Ellison Fitness, or B.E. Fit, is all about helping you alter your physique, improve your overall confidence and self-image, and have fun throughout the process!
A range of experienced trainers help guide workouts for members. If you aren't familiar with the finer points of exercise, they'll introduce you to workouts that adhere to your current fitness level.
If you already work out some, but want to ramp up your exercise, look into the boot camps that are offered at this gym.
There are different gym membership options to consider, a thorough schedule to follow that lays out upcoming classes and events, plus massage and spray-tan facilities on-site.
To further explore the worthwhile opportunities awaiting you at Brantley Ellison Fitness, take a peek at their Facebook page!
The Yoga Barre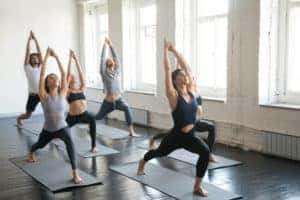 Yoga remains one of the most effective and relaxing forms of exercise for people of any age or ability. At The Yoga Barre, you can engage in a range of different classes with other students who are striving to improve their physical and mental abilities.
Whether you're attending classes for classic Yoga, Barre, or Pilates Barre, you'll quickly see an uptick in your strength, flexibility, balance, and mental traits such as confidence and composure.
To further learn about the gym and the various classes that they orchestrate, you can read through the studio's insightful blog. The certified instructors that guide the classes and the other members of the gym are on your side, looking to help you better yourself in the same way they aim to better themselves.
The Yoga Barre Facebook page will give you the chance to read reviews of the studio, get in touch with current members, and more!
Enjoy a Workout Fitted to You!
These are two of the best workout studios you'll come across near D'lberville, Mississippi. So take some time to further explore both centers before diving into a new workout regimen!