Community Spotlight: The Blind Tiger

When you first walk into The Blind Tiger, you'll be welcomed by their friendly staff and the smell of delicious food. Grab a seat at the bar or take in the amazing views by dining outside. Enjoy your own slice of paradise right here in Mississippi!
Check out The Blind Tiger on Facebook.
An Island Getaway in Your Backyard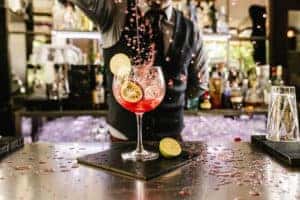 You'll feel like you're on vacation when you visit The Blind Tiger. Lounge outside, where you can enjoy the sunshine and a relaxing view of the water. Be sure to get there in time to catch a view of the sunset too!
Enjoy a cocktail or a cold beer while hanging with your family and friends. When you're ready to eat, their menu is full of fresh and flavorful food. Go classic with a burger and their amazing hand-cut fries or enjoy some fresh seafood with their fish tacos or seared tuna.
There's no need to pack your bags to enjoy a trip to paradise—just make the short drive over to The Blind Tiger and come hungry!
Perfect Spot to Catch the Game
When the big game's on, be sure to grab a spot at The Blind Tiger's bar. Why stay at home when you can come enjoy the game with your friends and fellow fans? Sip a few beers as you all cheer on the home team. Order a round of nachos to share with your buddies or sink your teeth into a Gulf Shrimp Poboy.
Beyond hosting watch parties for different sports games, The Blind Tiger also has a range of other events that you can check out. Stop by to listen to a variety of musicians play on their stage. Nothing beats a night of live music while enjoying a few drinks with some great company!
Host Your Own Private Event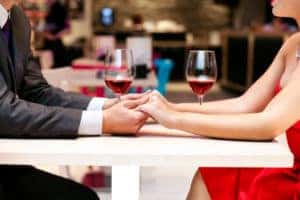 You can also host your own private gathering at The Blind Tiger. Whether you're planning a surprise birthday party or celebrating an anniversary, The Blind Tiger is the perfect spot to gather friends and family together.
Spend the evening with your guests sharing laughs, some great food, and a few drinks while taking in the views of the Gulf of Mexico. Throughout your party, the staff will make any accommodations you or your guests need, so everyone has a relaxing and enjoyable time. Contact The Blind Tiger to see what their availability is, and they'll help you plan the perfect party.
Enjoy Some Good Food and Great Times at The Blind Tiger
Whether you want to enjoy a beer with friends to celebrate the end of the week or you're looking for a great date night along the picturesque sunset, The Blind Tiger is perfect for any occasion or outing! Stop by today and let their friendly team serve you some delicious food and refreshing drinks.