Certified Pre-Owned Car Dealer near D'lberville MS

The perks of coming to our certified pre-owned car dealer near D'lberville, MS, are extensive. We always attempt to help locals land their favorite model, while staying within their budget.
Certified pre-owned cars come with their own benefits, too. Each model with this designation has been thoroughly vetted by our technicians to ensure lasting quality and safety.
Whether it be servicing your model over time or helping you build the right financial plan, Galleria BMW is always creating worthwhile resources. So get to know us better before exploring our certified pre-owned inventory!
Exploring D'lberville MS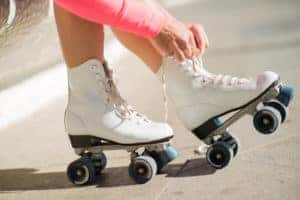 With the town being situated so close to the water, D'lberville, MS, has always attracted families who want a sunny, seaside adventure.
To visit some of the public marinas while getting a feel for the local landscape, turn to Reel Outlaw Charters. If you need something to entertain the kids all day, the Cypress Lanes Bowling Center, Lava Links Golf Club, and Golden Gate Skating Center all fit the bill.
With a host of other opportunities awaiting you, the best thing to do is grab the right certified pre-owned car and begin your exploration of D'lberville, MS.
Choosing the Right Certified Pre-Owned Car

Some of the immediate benefits of going with a certified pre-owned car includes strong reliability, a lengthy list of value-enhancing warranties, and access to the many resources we offer at our dealership.
Finding the right fit is simple, too. We have certified pre-owned SUVs for growing families, sedans for daily commuters, sports sedans for enthusiasts, and much more.
You can begin to check out our inventory right now or if you want, you can come by our showroom!
Financing & Servicing a Certified Pre-Owned Car
There's so much that goes into the car-shopping experience, so we do all we can to make your search and ownership experience enjoyable.
Financing questions that come up as you're looking at various models can be addressed to our advisors. They understand how to help locals get behind the wheel of the car they want.
Whether it be leasing, buying, loans, credit, or some other aspect of financing, you'll quickly find their help to be invaluable.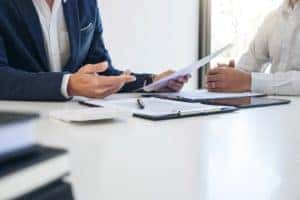 Also available for financing assistance are online tools, such as:
Trade-in calculator
Payment estimator
Service is also key, something we can keep an eye on throughout the life of your certified pre-owned car.
We can administer routine care, replace parts as they wear down, iron out exterior blemishes after a fender bender, help you customize your vehicle, and more.
All you have to do is book your visit online by using the scheduling tool.
A Certified Pre-Owned Model is Waiting for You
If you're near D'lberville, MS, the right certified pre-owned for you is closer than you think.
Check out the Galleria BMW inventory. We have a hunch you'll find a model you can get excited about!