BMW X3 vs Acura RDX


Shopping around for a luxury SUV is an exciting process. Two prominent options you may have already seen rolling around the streets around the D'lberville, Biloxi, and Gulfport, areas, would be the 2021 BMW X3 and the 2021 Acura RDX. While these creations from BMW and Acura can serve as practical people haulers, they also have enough juice to serve as exciting performance options. The BMW X3 vs. Acura RDX debate is an ongoing one, so our Galleria BMW team thought we'd take a closer peek at each vehicle.
Continue reading to see how these two luxury SUVs stack up against each other—or skip to browsing our BMW X3 inventory online!
BMW X3 vs Acura RDX: Performance Power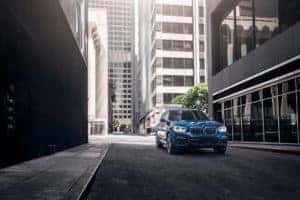 If you require an SUV for everyday use but also prefer a model that dazzles with its on-road ability, going for the BMW X3 is a wise choice. Why is that? Well, the BMW model in the M40i trim level boasts a robust 382 horsepower and 368 lb-ft of torque from its 3.0L V6 Turbo engine.
Moving to the Acura RDX means accepting less power under the hood. The Acura's 4-cylinder generates just 272 horsepower and 280 lb-ft of torque. There isn't a V6 option available, either, leaving you with the relatively tame 4-cylinder.
BMW X3 vs Acura RDX: Driving Dynamics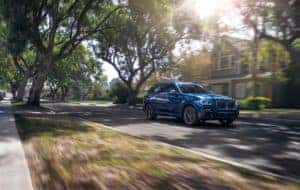 Not all on-road driving is going to be the same. Whether you're prepping for a long road trip, trying to make your way through rush-hour traffic, or taking a leisurely weekend cruise, it's nice to have an SUV that can adjust to the situation. With the 2021 BMW X3, you can enjoy the Driving Dynamics Control system, which features the following drive modes:
The option to emphasize fuel economy, athleticism, or comfort at your whim makes the BMW X3 a splendid companion in any situation. With the Acura RDX, there's a 4-mode dynamic system which is handy, but notably leaves out the option to emphasize fuel economy. The available modes are instead Snow, Comfort, Sport, and Sport+. The two Sport modes are engaging, but with less under-the-hood power, the RDX still doesn't reach the sensory thrill provided by the BMW X3.
BMW X3 vs Acura RDX: Electric Power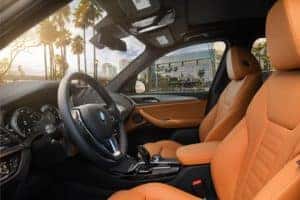 If you prioritize economy in your SUV and want to test out power sources other than gasoline, the BMW X3 gives you that chance with the X3 xDrive30e. By pairing a 4-cylinder engine with an electric motor, you can go as far as 17 miles on all-electric power.
Acura doesn't offer the 2021 RDX with a hybrid engine, let alone a hybrid motor offering a set range of all-electric power.
BMW X3 vs Acura RDX: The Choice is Yours
A BMW X3 vs. Acura RDX comparison sounds competitive on the surface, but BMW quickly shows its class. With higher levels of power and overall ability, the 2021 BMW X3 is worth a test run around the areas of Biloxi, D'lberville, and Gulfport. All you need to do to get behind the wheel is schedule a test drive at Galleria BMW!