BMW X5 vs Mercedes GLE


A lot is asked of luxury SUVs. Around D'lberville, Biloxi, and Gulfport, two main competitors seem to rule the roost: the BMW X5 vs. Mercedes GLE. Each model delivers sublime styling and a host of modern equipment. So, what separates the pair? That's what our Galleria BMW comparison is about to find out.
As you'll see, the BMW X5 and Mercedes GLE share some similarities but maintain their own unique personality. Determining which SUV is best for your lifestyle will be much simpler once you have a well-rounded understanding of what both models bring to the table!
Which SUV Boasts the Most Power?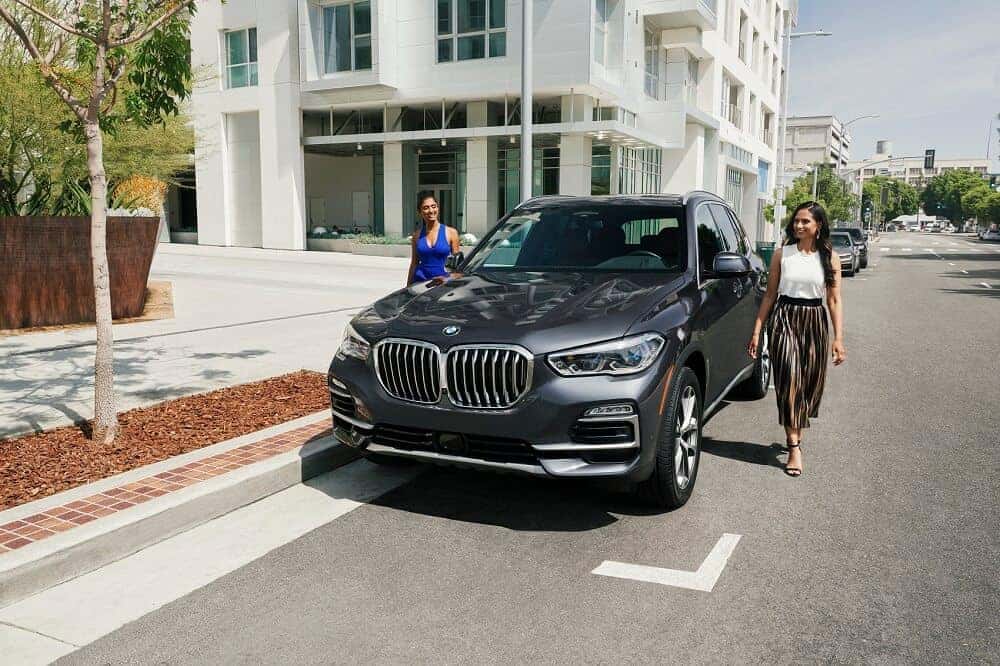 Having a lively engine under the hood can add some appreciated thrills to weekday commuting or family road trips. The BMW X5 and Mercedes GLE each come with some impressive get-up, yet the performance gap at the top of the lineup favors BMW.
By selecting the top trim level of the BMW X5, your model will come replete with a 4.4L V8 engine that generates 523 horsepower and 553 lb-ft of torque. Thanks in part to a lightweight frame, that engine will get your model moving from 0-60 MPH in just 4.1 seconds.
The Mercedes GLE sees a downtick in all of these facets even with its strongest motor. The 4.0L V8 makes 483 horsepower, 516 lb-ft of torque, and hits 60 MPH from a standstill in 4.9 seconds.
Cabin Space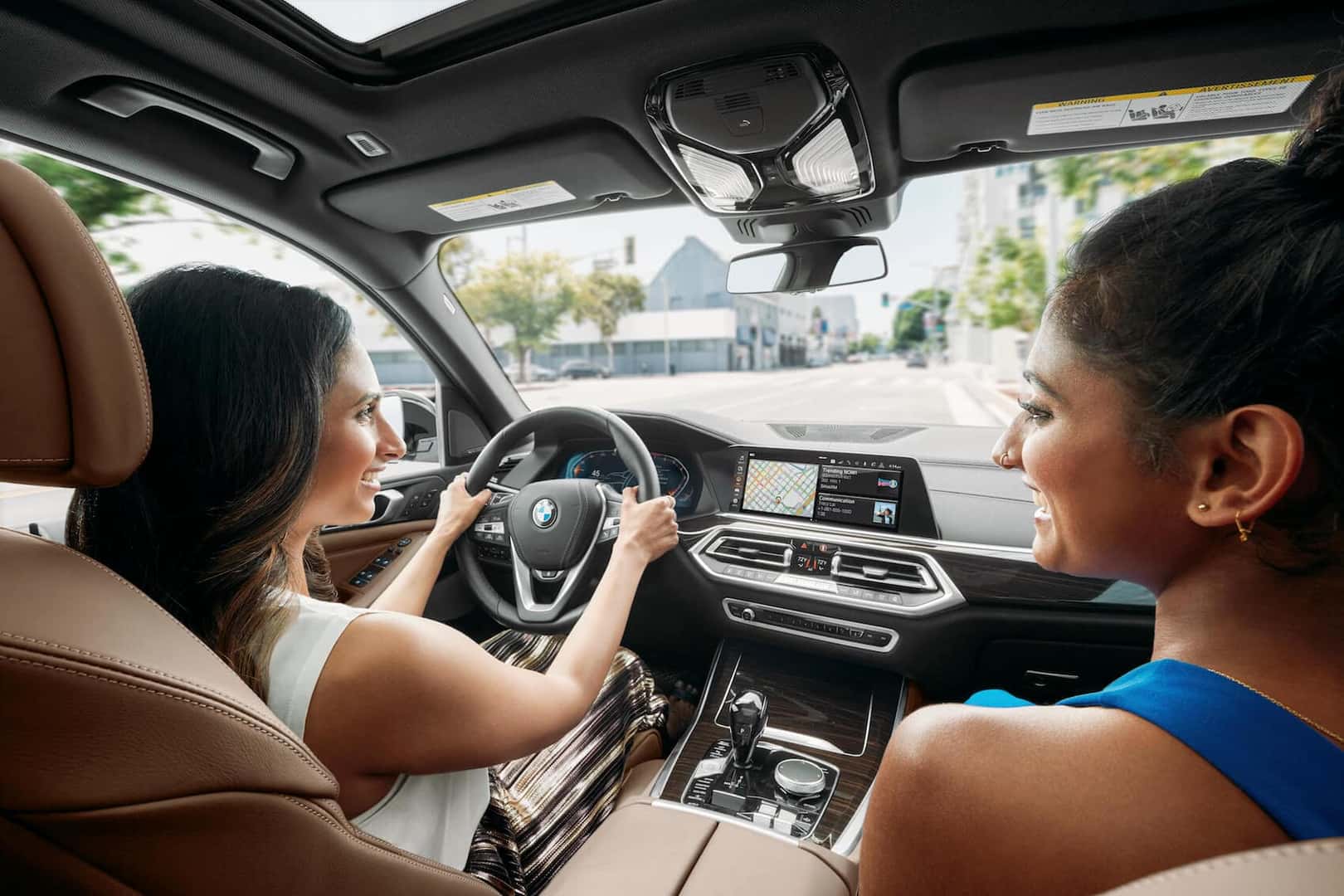 The cabin dimensions of the Mercedes GLE and BMW X5 are close. Each toes the line between passenger and cargo room, providing ample space for the many needs you may come across each day.
Headroom for the BMW X5 measures 40.7 inches in the first and second row. For the Mercedes GLE, headroom up front is 40.5 inches, yet is reduced to 39.6 inches in the rear. For shoulder room, the BMW X5 measures 60 inches up front and 58.1 inches in the rear, while Mercedes counters with 59.3 inches up front and 58.3 inches in the rear.
Finally, the cargo space behind the second row is fairly close, with the Mercedes GLE offering 33.3 cubic feet, just a bit tighter than the BMW X5, which offers 33.9 cubic feet!
Interior Styling Choices
You can expect refined, customizable luxury when crafting the interior of your Mercedes GLE or BMW X5. With materials that are similarly sophisticated, it comes down to the amount of choices you can pick from, an area where the BMW X5 excels.
A few of the luxuries that await in the BMW include Vernasca Leather upholstery, fineline stripe brown high-gloss wood trim, and an anthracite headliner.
While customization options are slightly less, the Mercedes GLE still offers natural grain grey oak wood trim or natural grain brown walnut wood trim.
BMW X5 is More of What You Want
The advantages in performance, cabin space, and styling options gives the BMW X5 a more appealing air than the Mercedes GLE.
At Galleria BMW, we'll be happy to show you how the BMW SUV puts it all together with a test run near Biloxi, Gulfport, and D'lberville.