BMW X5 Lease

When leasing, you get the opportunity to drive the streets of D'lberville, Biloxi, and Gulfport without having to buy any model outright. Instead, the BMW of your choice—such as the athletic BMW X5—is rented for a certain number of years before being returned. There are quite a few benefits to leasing and also a wide range of lease deals at Galleria BMW.
So, if you're considering a BMW X5 lease, this overview will prove informative as we run through traits of the SUV, some aspects of our lease deals, and some bullet points on the overall leasing process!
Understanding Leasing
While your personal lease deal can be customized to your needs, there's a pretty standard setup for the overall process.
Leasing entails renting a model like the luxurious BMW X5 for a predetermined amount of time. During that period, you can enjoy the vehicle in the same way you would if you had bought it outright.
When the lease ends, the vehicle returns to the dealership, and you're free to begin leasing some other vehicle or a newer model year of the same car. By constantly upgrading your model, you get an early crack at all the improvements BMW makes—from safety and technology to styling and performance.
Plus, as your needs change over the years, you can move to a vehicle that fits those needs!
Getting to Know the BMW X5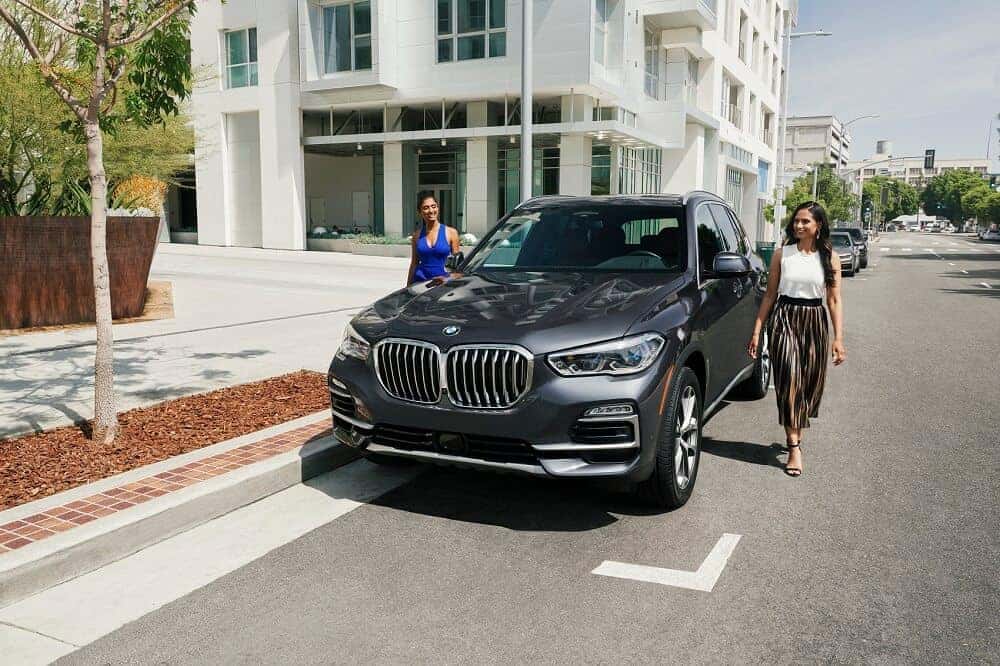 With many of the traits expected of the BMW brand, the BMW X5 is a joy to drive and offers ample amounts of luxury, technology, and more.
If you have a growing family, the SUV has an adjustable interior with ample space for passengers in any row. For performance, the SUV feels more like a compact sedan as it weaves around turns, all the while maintaining a favorable fuel economy.
Driver-assistance technology will keep you and your passengers well protected. A host of infotainment features makes long trips more enjoyable. Lastly, styling for both the interior and exterior can be customized to your unique tastes.
Our Specific BMW X5 Lease Deals
You can expect a few staples when leasing any vehicle from our inventory. One of the most prominent is tremendous value each time you bring the BMW model back into our service shop for care.
To discuss each lease deal we provide for the BMW X5, you can speak at length with one of our financial advisors. Also, you can sort through our leasing deals online or fill out a pre-approval form to get the financial process rolling!
A BMW X5 Lease is Waiting for You!
For trips around D'lberville, Biloxi, and Gulfport in style and comfort, the BMW X5 should be your go-to. By choosing our lease deals, you can enjoy the finer points of this model without committing to anything long term.
So, further explore the BMW X5 leasing opportunities available at Galleria BMW!