BMW vs Mercedes
As far as luxury brands go, the BMW vs. Mercedes debate is a common one. When looking for a high-performance sedan, coupe, or SUV, many turn to these renowned brands.
So, what separates the BMW lineup and the lineup offered by Mercedes? We want to help locals around Biloxi, Gulfport, and D'lberville answer that question.
The following breakdown sheds some light on the vehicles you'll find from each of these German automakers. While the overview is brief, you can learn more about any model mentioned by contacting Galleria BMW or looking through our online inventory!
Which Luxury Brand Offers Superior Performance?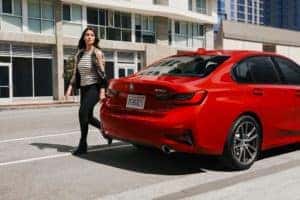 Whether in SUV form, a sleek coupe design, or your classic sports sedan, BMW and Mercedes have models that will delight and dazzle with their on-road ability.
In fact, both automakers have specific, performance-oriented divisions that work to create models with as much gusto as possible. For BMW, it's the M Division and for Mercedes, it's the AMG division.
So, who has the edge in speed and handling when the stoplight turns green?
It's hard to look past the iconic models crafted in the BMW M Division. Options like the BMW 3-Series M are often cited as revolutionizing the sports sedan segment. This performance is fitted into all types of models too, like the large BMW 8 Series Gran Coupe M or SUVs, like the BMW X5 M.
AMG options from Mercedes have plenty of bite to them, but you're more limited in the style and size of vehicle you can get from this division.
Which Luxury Brand Offers Superior Electric Options?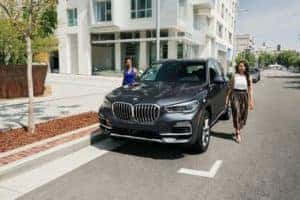 Many have taken to the growing electrical trend within the automotive community. Electric vehicles can often get up to speed just as quickly as gas-powered models, yet provide far more fuel economy.
Both BMW and Mercedes have placed resources into churning out electric models, yet BMW is much farther ahead.
The lone electric or hybrid option from Mercedes is the relatively staid GLC SUV. With BMW though, you have a few eye-catching selections to choose from.
The BMW i3 is a charming, efficient model, ideal for around-town travel or life in a large urban community. For something truly unique, there's the BMW electric sportscar––the BMW i8. The heralded model has been out for a few years already, and comes in coupe or roadster form.
BMW vs Mercedes: Who Should You Pick?
Traits such as performance and electrified powertrains are just the beginning of what BMW and Mercedes have to offer. Still, BMW has a slight edge in both categories.
If you're attempting to pick a luxury model, you can begin by viewing our inventory or speaking with our team. We'll be happy to layout more head-to-head BMW vs. Mercedes comparisons for you.
If you're ready to get behind the wheel of BMW you've had your eye on, our Galleria BMW team can make that happen!