BMW vs Lexus

A pair of titans in the luxury automotive world, BMW vs. Lexus is a clash worth paying attention to. If you're thinking about an upscale SUV, sedan, coupe, or crossover, both of these brands will offer an appealing mixture of performance, style, technology, and luxuriousness. So, does either BMW or Lexus have an advantage over the other for trips around D'Iberville, Biloxi, and Gulfport, MS? When you consider the broad model lineups, there is a noticeable edge in favor of the German automakers at BMW.
To give you an idea of what BMW offers that you won't find with Lexus, our Galleria BMW team decided to create a side-by-side comparison.
Performance Models: BMW Outshines Lexus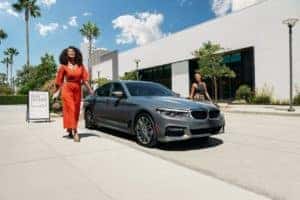 For many, luxuriousness means elite and engaging performance. From quick acceleration to precise steering around turns, having an athletic model makes any trip more fun. As you look through the BMW and Lexus lineups, BMW clearly has the edge in excitement and thrills.
It's not that Lexus is completely devoid of fun models, however. The Lexus RC, Lexus RC F, and Lexus LC all serve as worthwhile considerations. So, where does BMW start to pull away? It comes from the M Division department within the brand, which is an extension of the regular lineup that focuses solely on creating thrilling models.
If you begin to look at the M Division lineup, you'll see some truly staggering performance vehicles. Options like the M5 Sedan, M8 Coupe, and M4 Convertible all match or exceed the performance chops of their Lexus competitors. Beyond that, BMW even makes SUVs with the M Division tag. So, if you're looking for a roomy, practical SUV which boasts horsepower figures north of 500, options like the X5 M and X6 M will fit the bill!
Electrification: BMW Is Currently Outpacing Lexus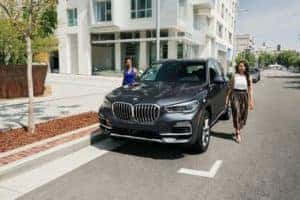 The way of the automotive future seems geared toward all-electric vehicles. Certain brands—such as BMW—already have a leg up on this industry, thanks to having fully electric models in their lineup for many years.
Other brands—such as Lexus—are doing their best to make up ground, but find themselves behind in the fully electric segment. In fact, there isn't a fully electric option to be had in any Lexus vehicle currently on the market. That may change over time, yet right now BMW gives you a pair of electric options!
The BMW i8 is a fully electric supercar, which can match looks with any other supercar on the planet. The futuristic styling belies an equally modern cabin. For a slightly more tame and compact choice, you can opt for the BMW i3. The lovable little car offers tremendous returns on its electric power and can easily navigate even the busiest urban streets.
BMW Topples Lexus
While both are acclaimed brands, BMW is your go-to choice for electric cars and high-performance variants. Really, that's just the start of the BMW lineup. To search every vehicle or to arrange a test drive near Biloxi, D'Iberville, and Gulfport, Mississippi, come by Galleria BMW.