BMW vs Audi

Two German car brands you've likely seen cruising around D'Iberville, Biloxi, and Gulfport, MS, would be BMW and Audi. Each brand thrives in the luxury segment, molding models that have all the best combinations of performance, style, technology, and sophistication. If you were to pit BMW vs. Audi, however, would one brand have the edge?
At Galleria BMW, that's the exact question we wanted to answer. So, we decided to take a look at the entire BMW and Audi lineups to see where these two acclaimed competitors differ.
Choosing Your Performance Car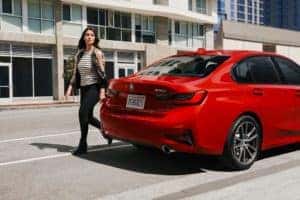 Whether you're seeking a sedan, coupe, crossover, or SUV, BMW and Audi can turn these models into high-performance thrill rides.
Audi tosses out sedans like the RS 5 Sportback and S6 to keep up with favored performance sedans and coupes from BMW, such as the BMW 3 Series and BMW Z4. So, does one brand have the edge over another? When you take a closer look, BMW gives you more impressive and varied performance options.
The reason BMW pulls ahead of Audi is due largely to the M Division branch of its company—a division solely focused on performance tuning. Odds are, if there's a BMW model you like, you can get it in an M variant. Just how potent are these M models?
Well, for comparison's sake, the strongest Audi SUV you're going to find is the Audi RS Q8, which—for 2021—is expected to boast 591 horsepower. That's an impressive feat, yet BMW is able to counter with a stable of M Division SUVs equally or more impressive, such as the BMW X5 M Competition, sporting an obscene 617 horsepower.
Electrification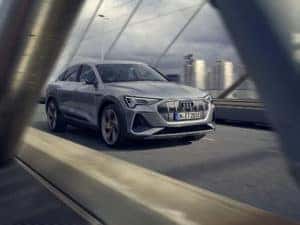 If you're thinking it's about time to move on from gas-powered engines, you can turn to both BMW and Audi for a chance at some all-electric vehicles. Each brand is continuing to build their electric brand, so keep an eye out for the future. Right now, however, BMW has a clear edge.
With BMW, you can consider either the BMW i8 or BMW i3. The pair are wildly different, with the BMW i8 serving as a head-turning, high-performance supercar that doesn't need a drop of gas to get going. While the BMW i3 shares the electric powertrain and head-turning exterior, its compact shape and urban-specific performance help it appeal to a unique crowd.
If you're looking to Audi for electrification, the Audi e-tron is a savvy choice. Still, even with the Audi e-tron Sportback, the electric lineup is pretty staid compared to BMW, with just a pair of trims to choose from.
BMW vs Audi? See Why BMW Prevails
While this is just the beginning of each lineup from BMW and Audi, it's clear BMW has an edge in terms of performance and the transition to all-electric models. Want to see how these BMWs behave on the streets of D'Iberville, Biloxi, and Gulfport, Mississippi? Just come by Galleria BMW!