Lazy Magnolia

It's always the right time to settle down for a cold brew. Whether it be after a long day of work, on your day off, or in the early stages of a long night with your friends or family, the right brewery serves as the ideal backdrop for a good time.
So, it's no wonder Lazy Magnolia routinely draws in guests from D'lberville, Gulfport, Biloxi, and other corners of the state.
If you have a preference when it comes to the style of beer you like, Lazy Magnolia will certainly have something on tap for you. If you don't have a preference, give any of their unique creations a try!
Beers on Beers on Beers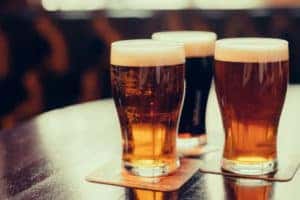 It's impressive to see just how diverse and prolific the beer creations are at Lazy Magnolia. With a devoted and skilled team always striving to produce something tasty, it seems each month brings a new flavor to the table.
The Porch Series is a grouping of beers meant for easy-drinking, any-occasion style living. The Golden Ale, Southern Pecan, and Grapefruit Radler all make this list.
If you move over to the Back Porch Series, you start to get into more festive beers that pair well with celebrations or one-off occasions. The Bad Captain Gose and SunFox IPA each excel in this area.
Debutante Series
After you go from the Front Porch Series to the Back Porch Series, you can then turn your attention to the last beer grouping, the Debutante Series. At Lazy Magnolia, the Debutante Series is how they introduce new beers to the mass public.
Recent inclusions of this acclaimed series includes the Devil in the Front Pew, Stella Obscura, and Southern Gentleman.
Event Updates & a Lovely Taproom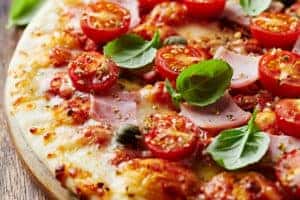 If you want to become more connected to the Lazy Magnolia scene, you can schedule events on site, follow their Facebook page, and sign up for a flurry of updates about their new beers, various promotions, and more.
Plus, the taproom is always serving fresh food. If you want, you can call into Lazy Magnolia, place your order from their diverse menu––which is highlighted by pizza––and receive curbside pickup!
Spend a Lazy Afternoon at Lazy Magnolia
The staff is accommodating, the drinks are unique, and there's always a hot pizza waiting to be devoured at Lazy Magnolia.
So, visit this continually growing brewery for yourself!