---
If you are looking to cruise through the streets of D'lberville, Biloxi, Gulfport, MS, and beyond in style, we have two high-class vehicles we want to introduce you to. With impressive power and an eye-catching design, both the 2020 BMW 5 Series and the 2020 Audi A6 are sure to give you that luxury-car feeling.
Our team at Galleria BMW is here to give you the inside scoop on both of these models in order to make your car-buying experience a bit easier. Once you are finished reading, please feel free to reach out to us with any questions!
---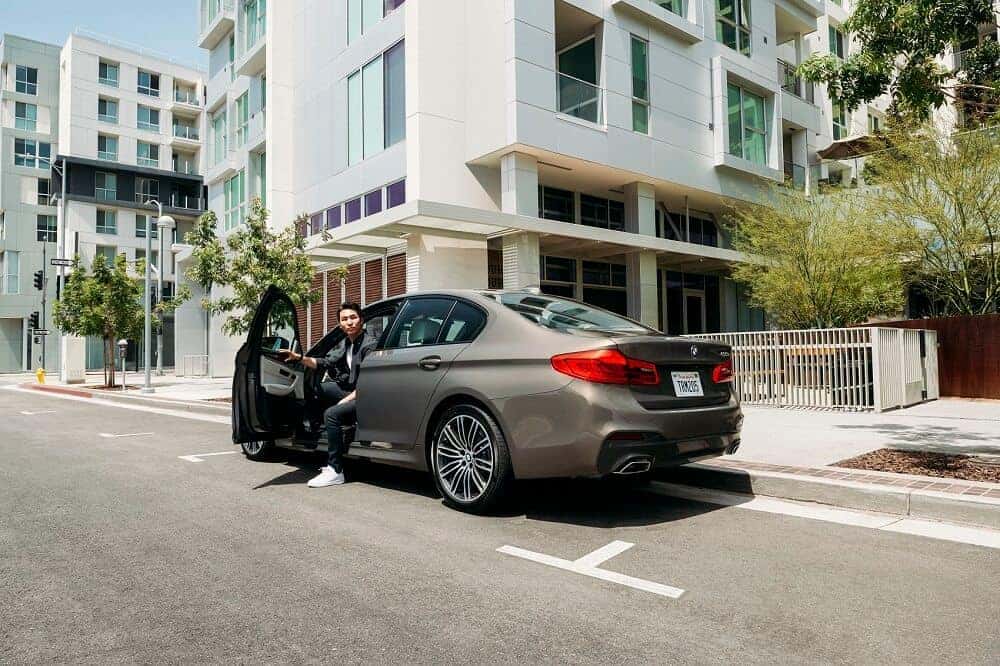 BMW vs Audi: Power and Performance
With the base level trim BMW 5 Series, get ready for impressive power at your fingertips. Enjoy a powerful yet smooth ride while driving with its standard 2.0L TwinPower Turbo Inline 4-Cylinder engine along with an 8-Speed Sport Automatic transmission. This mechanical duo works together to produce 248 horsepower.
When it comes to power and performance, the BMW and Audi are very similar. The Audi A6 also comes standard with a 2.0L 4-Cylinder engine, which delivers 248 horsepower as well.
If you are looking for even more power in your next vehicle, the 5 Series 540i trim level offers a 3.0L TwinPower Turbo Inline 6-cylinder engine. With this upgrade, you will be able to enjoy a thrilling ride with its 335 horsepower.
---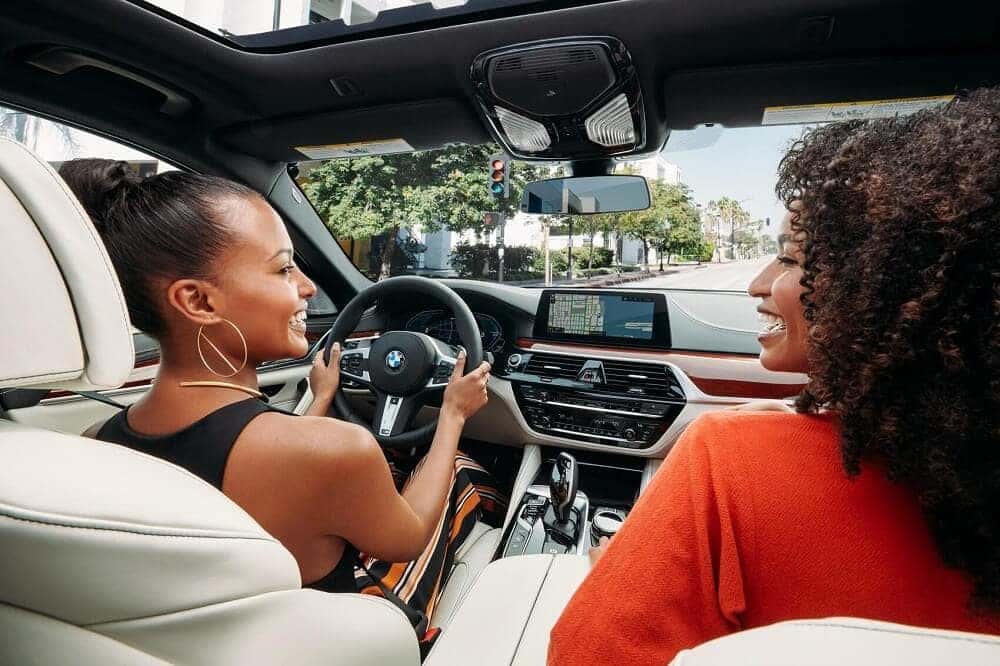 Interior Cabin: Comfort and Convivence
Whether you're driving a few miles down the road or setting out on a long road trip, it is important to stay comfortable on your travels. Enjoy your ride in the BMW 5 Series with comfort features, like 16-way power front sport seats, including 2-way power side bolsters, 4-way lumbar support, and memory system for the driver's seat and steering wheel.
These features allow you and your front passenger to adjust your seats to your ideal position in order to stay as comfortable as possible. During your drive, you will be sure to enjoy standard convenience features, like automatic climate control with separate left/right temperature and air distribution controls.
As for the Audi A6, some of the features can't seem to compete with what the 5 Series has to offer. For example, you will only find 8-way power front seats with 4-way lumbar adjustment, which can't compare to the 16-way power front seats you will find standard in the BMW 5 Series.
---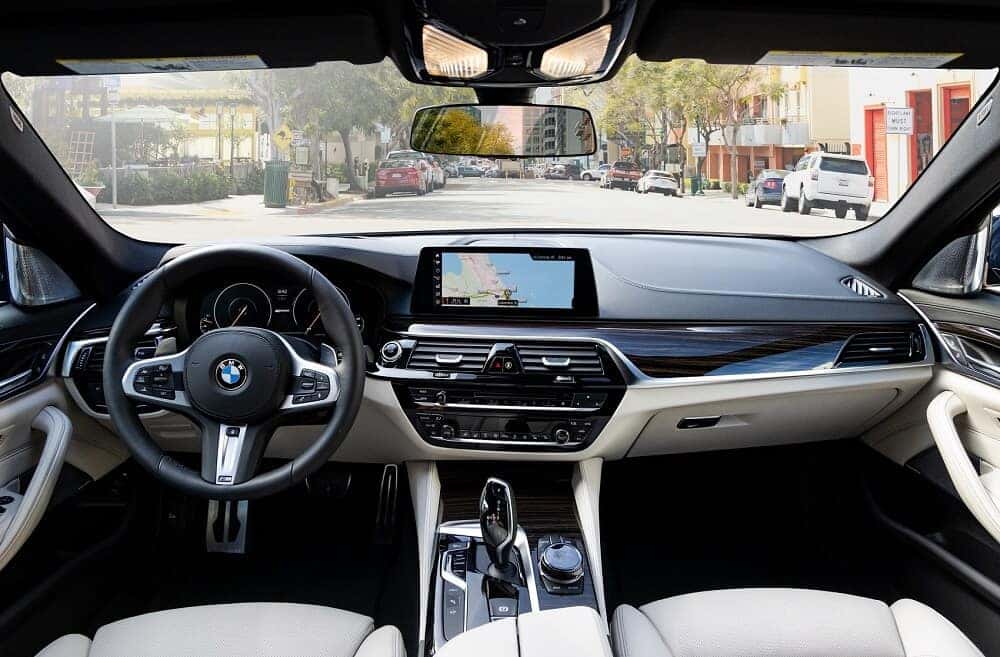 BMW 5 Series vs Audi A6: Amazing Audio
Who doesn't love jamming out to their favorite tunes during their drive? If music and staying connected are important to you, then you will love some of the advanced technology features that come in the 5 Series.
This BMW model presents its impressive standard audio system, the HiFi Sound System with 12 Speakers and 205-Watt Digital Amplifier. Step it up to the next level with the available Harman Kardon® Surround Sound Audio System with equalizer and powerful 600-watt amplifier. The 16-speaker system includes 7 tweeters, 7 midrange speakers, and 2 bass speakers. If you want the best sound quality possible, this system will be sure to impress you with its vivid sound and booming base.
The Audi A6 also comes standard with a pretty impressive audio system, the Audi Sound System with 10 Speakers and 180-Watt Amplifier. Although it's a great system, you won't get the same great sound that you will with the BMW audio systems since it only offers 10 speakers compared to either 12 or 16 speakers in the BMW.
---
2020 BMW 5 Series vs Audi A6: Which Will You Choose?
When comparing the BMW 5 Series vs. Audi A6, there are some obvious signs that point in the direction of the 5 Series. If you want amazing power, a comfortable interior cabin, and an impressive audio system, choosing the BMW is the ideal choice!
Drivers of D'lberville, Biloxi, and Gulfport, MS, who are ready to take a spin in the new model BMW 5 Series should give our team at Galleria BMW a call today to schedule your test drive!
---